The floor is one of the essential parts of your home. When browsing through the different flooring designs, it is very easy to get lost entirely. There are other materials from which flooring can be made, and each offers a variety of unique designs. In recent years, 3D designhas been popular in many areas of our modern life. The 3D floor has become a growing trend in contemporary home interior design, and most people decide to include it in their home decoration and some 3D walls or ceilings. When you build a new home, you will want to decorate it uniquely, and 3D flooring fulfills this desire in the best way.
When you are constructing a new home, you will want to decorate it uniquely. Especially when it comes to flooring, you can make it more creative and attractive by hiring a floor planner for 3d floor plans that will provide you a stunning overview of your floor plan layout in 3D.
3D flooring can be a creative decoration detail in your home. People who are adventurous enough will love having 3D flooring in their homes. Here in this article, we have some creative 3D flooring ideas for your new home, and these areas are below;
#1. Beach Themed 3D Flooring
A beach-themed 3D floor can be the best idea to get a tropical vibe. This flooring idea can look even better if installed in a room to give you a cozy feeling and install it in the bathroom to feel near the water. You can glass sea surfaces, golden sand beaches, and beach items such as shells, crabs, and oysters to create the illusion that you are stepping on the beach.
#2. Abstract Art 3D Flooring
3D floors don't always mean you have to create something that conveys an idea as realistic as nature. You can add different artistic designs, such as abstract art. Even if you are a layman, art lovers can suggest many abstract art solutions with a 3D effect, and installing them will not be complicated. You can add a color splash, spray paint, and many more contemporary shapes
according to your choice of living room, dining room, bedroom, and bathroom. These colors and shapes look simply gorgeous.
#3. Spaced Theme 3D Flooring
Are you looking for some dreamy flooring ideas for your home? Then it would help if you chose a spaced thread floor. The space-themed floor not only looks unique, but it also can be fun for you. But while installing a space floor, you must remember that this look tends to be dark. It would be best to make sure that the room where the space picture is placed has a light or
matching color and decoration.
#4. Optical Illusion 3D Flooring
An optical illusion is one of the flooring ideas that most people prefer and love getting installed in their homes. It can be best for the house where the family members have a busy and monotonous routine, as this themed floor adds drama to your life, having optical illusion flooring can be enjoyable. For more creativity, you can add some optical illusion themes to
burning lava, such as spiral chasm, cracks, cracked earth surfaces, bridges, or poles—underwater ocean theme 3D floor.
#5. Underwater Ocean Themed 3D Flooring
Underwater floors can give a wonderful feeling, especially make you feel a more soothing deep blue world under the ocean than the terrestrial one. If the underwater scene piques your interest or reminds you of diving and snorkeling courses, you can admire the 3D artwork that includes corals, reefs, sharks, rays, and other marine life that lurks underwater. You can check
out high-resolution underwater photos taken by professionals or choose a photo taken by you.
#6. Cracked/Broken Floor 3D Theme
A cracked floor theme can also add a unique look to your home. To add more fun to this broken/cracked ground theme, you can choose images such as the wide jaws of a shark, the sharp claws of an eagle, or the fierce claws of a tiger, bear, or other animals. It could be best if you installed this theme idea in your bedroom, game room. Remember not to install it where the
little ones are; they may get scared of it.
#7. Wrapping Up!
Flooring is an essential part of every home. When you install a beautiful floor, it reflects the value and overall looking of your home. Today we have been introduced to 3D-designed flooring that adds more uniqueness and show to your home. These 3D floors not only look fantastic but also add fun and adventure to your life.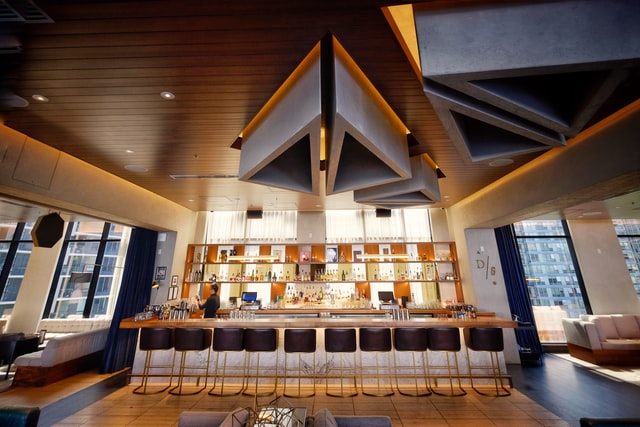 Are you looking for a modern floor design concept with stylish 3D floor design, suitable for bedroom, bathroom, and living room, with gorgeous graphics to add beauty to the house? Then you are at the right place. This article has mentioned some creative ideas for your new home that would add a fantastic look to your home.